Prof. Fabio Biscarini is inventor in 18 patents
and founder of three spin-off companies: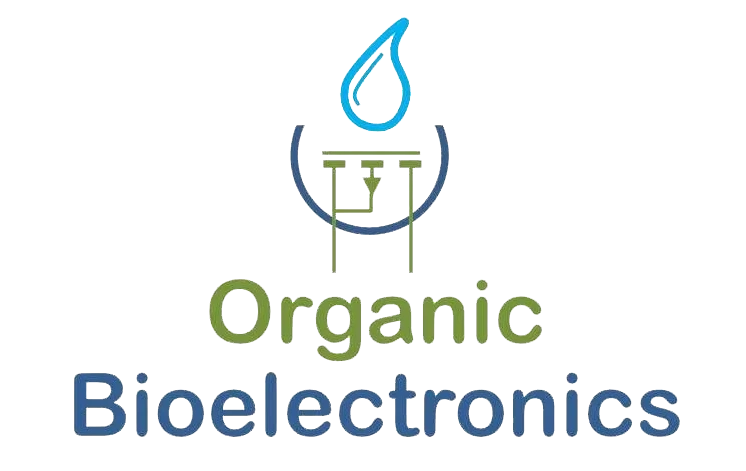 (2020-)
Scriba Nanotecnologie Srl
(2005-)

Nano4Bio Srl
(2010-2015)
– List of Patents –
CNR Patents:
"Fabrication method at micrometer- and nanometer- scales for generation and control of anisotropy of structural, electrical, optical and optoelectronic properties of thin films of conjugated materials  " – priority number MI2001A002075 on 08/10/2001; PCT/EP02/11218 on 07/10/2002; CN grant of patent No. ZL 02819781.X on 18/02/2009.
"Method for manufacturing and controlling structures and patterns of soluble and colloidal substances by printing on the micrometer and nanometer scale and with reduction of the dimensions of the stamp's features" – priority number MI2002A001961 on 16/09/2002; PCT extension EP03/10242 deposited on 16/09/2003; USA grant of patent No.7320283 B2 on 22/01/2008.
"Dispositivo comprendente un canale per il trasferimento di carica e procedimento per la fabbricazione dello stesso", priority number MI2006A000104, on 23/01/2006; estensione PCT; extended in EU e USA (2008).
"Superfici funzionali con morfologia sulla scala nanometrica atte a controllare l'adesione, vitalità e proliferazione di cellule", MI 2009A001099, 26/6/2009.
"Dispositivo di monitoraggio della temperatura a cui è stato esposto un prodotto e procedimento per la sua fabbricazione" priority number MI2009A000208, on 17/2/2009.
"Metodo per la realizzazione di strutture complesse su scala micrometrica o nanometrica, e struttura complessa così ottenuta", priority number MI2010A002295, on 21/1/2011.
Patents n. 1 and 2 have been licensed to Scriba Nanotecnologie Srl. Patent 5 is jointly owned (50%) with Scriba Nanotecnologie Srl.
Patents co-owned personally:
"Control a escala nanométrica de la distribución espacial, forma y tamaño de peliculas delgadas de moléculas orgánicas conjugadas mediante la fabricación de nano-estructuras de óxido de silicio", brevetto congiunto con CSIC, depositato presso Oficina Española de Patentes y Marcas, numero de solicitud SPAIN 200300565, 07/03/2003; PCT extension ES2004/070013 deposited on 08/03/2004.
"Process for obtaining spatially organised nanostructures on thin films" – priority number BO2002A000759 on 04/12/2002; PCT extension EP03/13594 deposited on 02/12/2003; USA grant of patent No. 754468 B2 on 19/05/2009.
"Procedimento su larga area per l'ossidazione locale del silicio e/o altri materiali mediante stampaggio su scale micro- e nanometriche" priority number BO2003A000614, on 20/10/2003; PCT extension EP2004/011817 deposited on 19/10/2004. Questo brevetto è stato abbandonato nell'Aprile 2006.
"Method for providing a thin film having a chemical composition that is spatially structured on a micrometric or nanometric scale on a substrate"- priority number BO2004A000076 del 17/02/2004; PCT extension EP2005/001494 deposited on 15/02/2005; EU grant of patent No. 1716552 on 10/09/2008.
Patents 8-10 have been transferred to Scriba Nanotecnologie Srl.
Patents filed by Scriba Nanotecnologie Srl:
"Sistema e metodo per l'autenticazione di prodotti e/o imballaggi", priority number MI2005A1583, on 17 Aug 2005; PCT extension EP2006/009611 deposited on 4 Oct 2006;
"Dispositivo e metodo per il monitoraggio della temperatura a cui è esposto un prodotto", priority number MI2005A001778, on 23 September 2005; PCT extension EP2006/009091 deposited on 19 September 2006;
"Dispositivo e metodo per la realizzazione di un substrato strutturato su scala micrometrica o nanometrica", priority number BO2006A000340 on 09 May 2006; PCT extension pct/it07/000331 deposited on 04 May 2007;
"Dispositivo e relativo metodo per la protezione, la conservazione e l'attività di sensori", priority number BO2007A000159, on 09 March 2007;
"Sistema, metodo e marcatura per l'identificazione e validazione dei singoli elementi di prodotti", priority number MI2007A001338, on 05 July 2007;
"Dispositivo per l'acquisizione di simboli, quali codici abarre e simili, per apparecchi fotovideo digitali e simili", priority number BO2007A000853, on 28 Dec 2007;
"Procedimento per la realizzazione di matrici per la groffatura di film polimerici e simili, particolarmente per l'impressione di immagini e stringhe di identificazione di dimensioni microscopiche, matrice secondo il procedimento e film polimerico groffato per mezzo della matrice", priority number BO2008A000089, on 11 February 2008;
"Flexible, digital enhanced reading device" BO02010A000047 filed on Jan. 27, 2010 – EPC Publication N. 2351999 – 2011-08-03 – US Application N. 13/012,265 – filed on Jan. 24, 2011.
For detailed informations, refer to Fabio Biscarini inventor profile on Justia.