We congratulate with the LEO lab students Elena Zanichelli, Emilio Ruini and Rian Zanotti that today brilliantly obtained their bachelor's degree in Biotechnologies at UNIMORE.
Elena fabricated Electrolyt-Gated Field-Effect Organic Transistors (EGOFET) and studied the effect of the electrolyte nature and concentration on the electrical performances of the device.
Emilio worked in the framework of project AMI and tested the detection of anti-infliximab antibodies with rGO-FETs and OECTs, fabricated on PET and integrated in microfluidics platforms.
Rian realized an EGOFET biosensor on flexible substrates for the discrimination of mutated forms of SARS-Cov2 RNA, comparing the experimental results with the predicitons of computational tools.
Congratulations and best wishes for your future!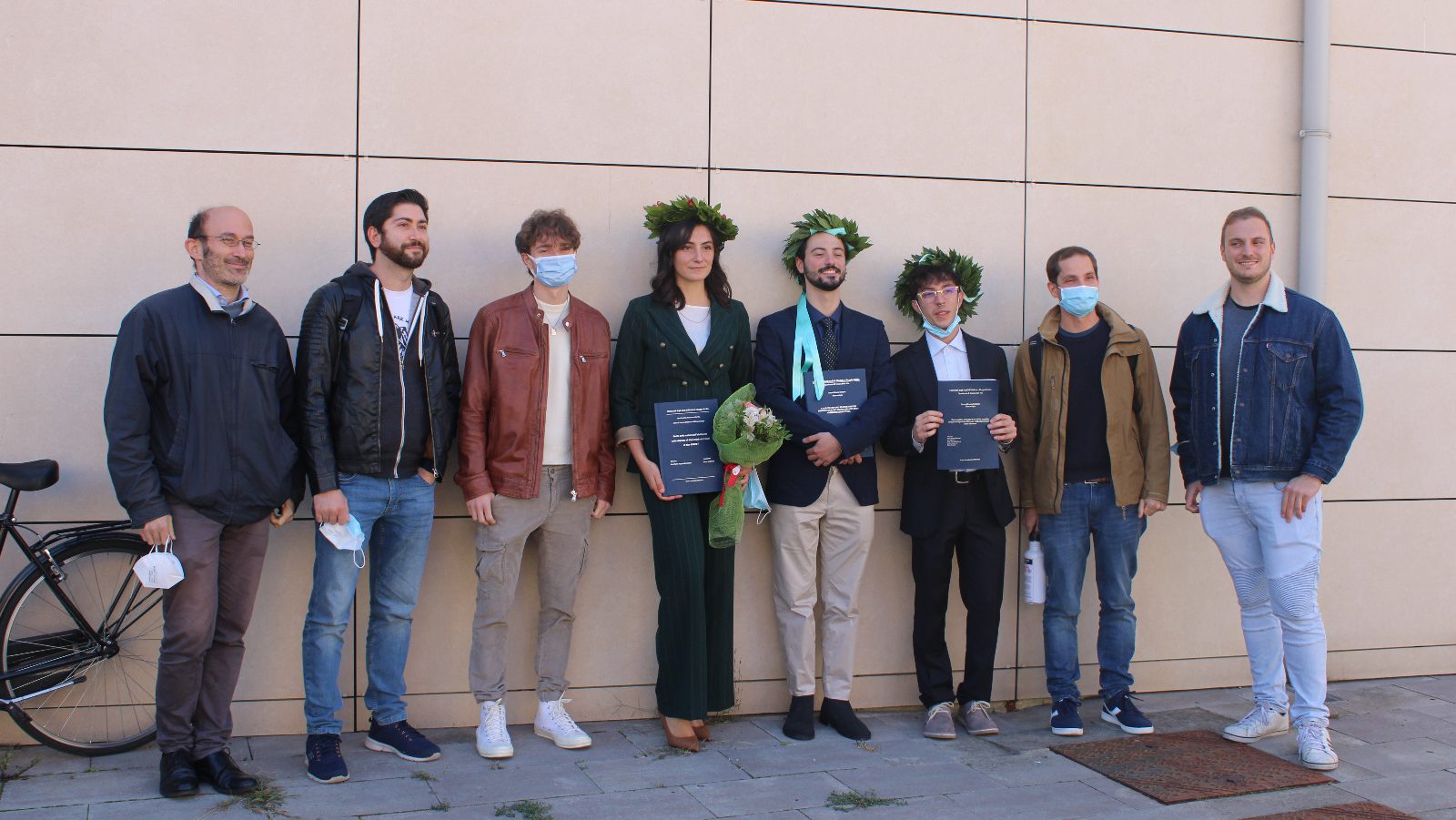 Graduation day, part 2: Congratulations to Elena, Emilio and Rian!